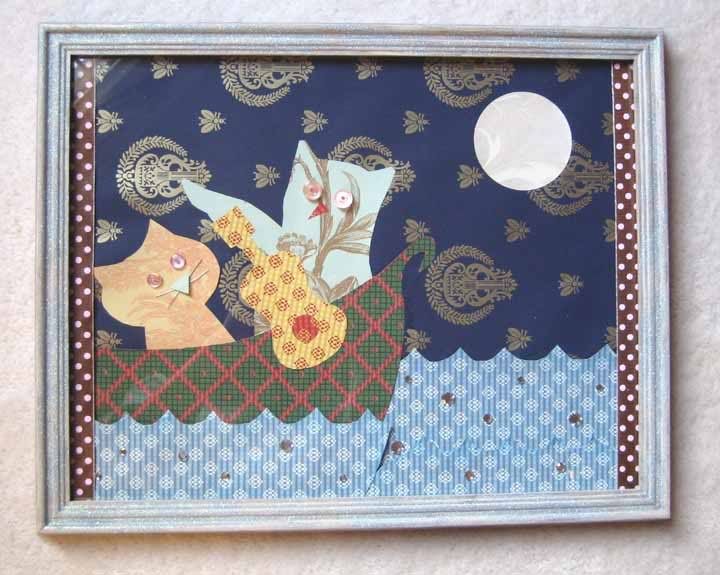 The Owl and the Pussy-Cat went to sea
In a beautiful pea-green boat:
They took some honey, and plenty of money
Wrapped up in a five-pound note.
The Owl looked up to the stars above,
And sang to a small guitar,
"Oh, lovely Pussy, oh, Pussy, my love,
What a beautiful Pussy you are,
You are,
You are!
What a beautiful Pussy you are!"
My hubby had never heard of this rhyme (which I find hard to believe), but I thought it was perfect as the inspiration for a wall art piece. Using vintage wallpapers and my own patterns I cut and pieced together this cut little scenario of the owl serenading the cat.
Use up some of those buttons that you have laying around. I did - with pink buttons as the eyes. Also the water is speckled with rhinestones which makes this piece just sparkle on the wall.

I even found an unused frame and dry brushed it with acrylic paint and glittered it with light blue glitter. This charming little piece is now on the wall of my nursery, so I'm off to my next project. Stay tuned.