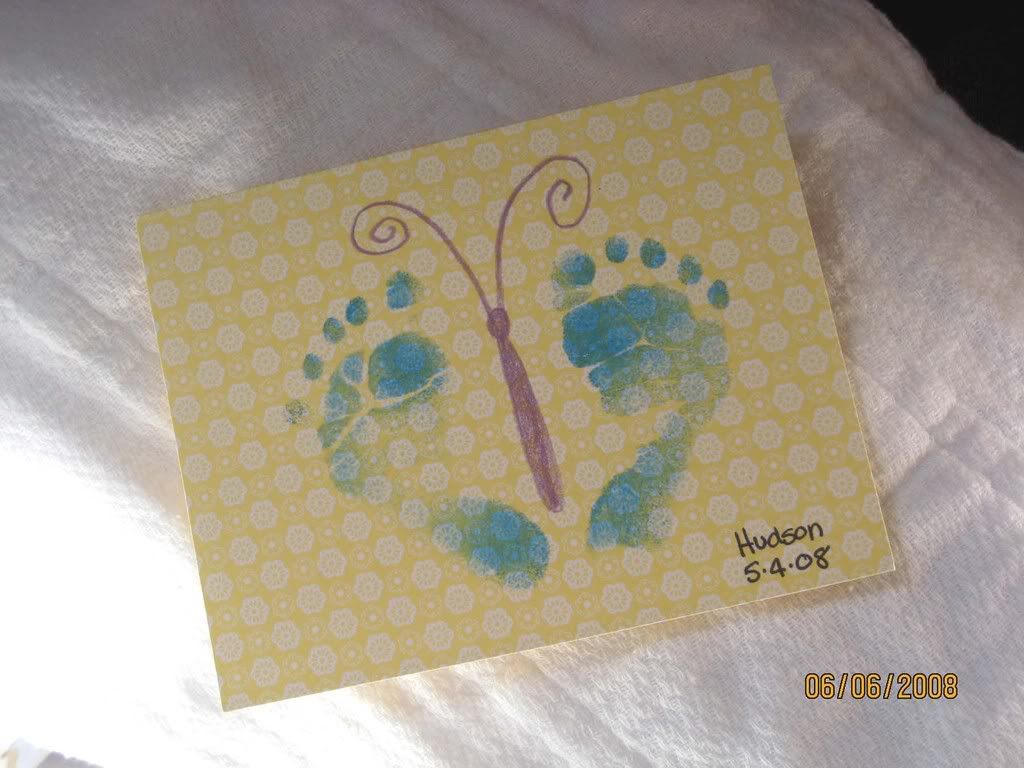 Preserve and share those precious little
footprints!
Hudson and I made our own Mother's Day cards for the grandmothers, but this would be perfect for a birthday card as well. Time flies and those little feet will never be this small again. Also this is a great way to share the moment with family.
I stamped the prints onto a 4"x6" card so that it can easily slip into a sleeve of a photo album. Of course, do the stamping when the baby is either asleep or very, very subdued. Just draw in the the butterfly body and
antenna
and voila! After making the cards for the grandmothers I had to make one for myself for my scrapbook...which I'll start someday. Now I'm trying to think of other ideas for feet or hand printing on cards.