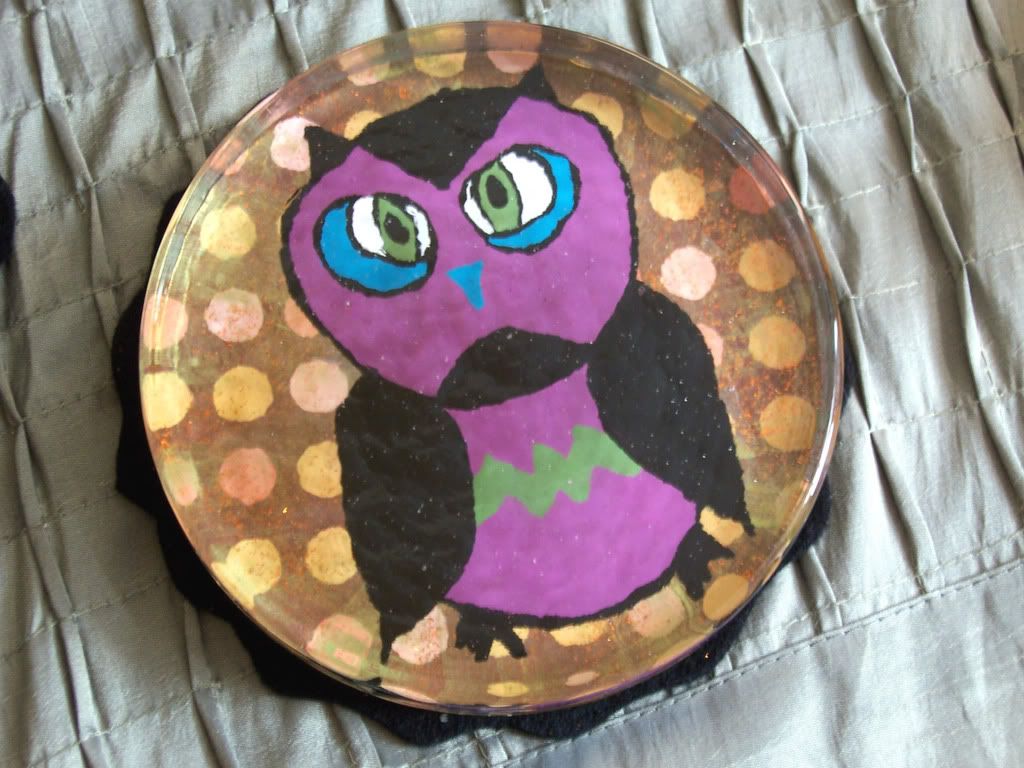 I've always wanted to try
reverse painting
on glass. What is this? Think of it as painting backwards - you have to paint the details in reverse order so that you don't cover up certain lines. For example on the owl's face, I painted the black areas first, then the eyes (green, white, then blue), then the beak before covering it with purple. If I didn't pay close attention I could have accidentally left the beak off.
By all means I'm not a painter, but as long as there's no shading and I just have to stay within the lines I thought I could handle this. With reverse painting you just have to plan your steps carefully. I first sketched out an owl, placed it under my glass and started tracing and painting with Folkart Enamels paint (perfect coverage for glass.) Let each step dry to avoid mixing your colors....patience my dears!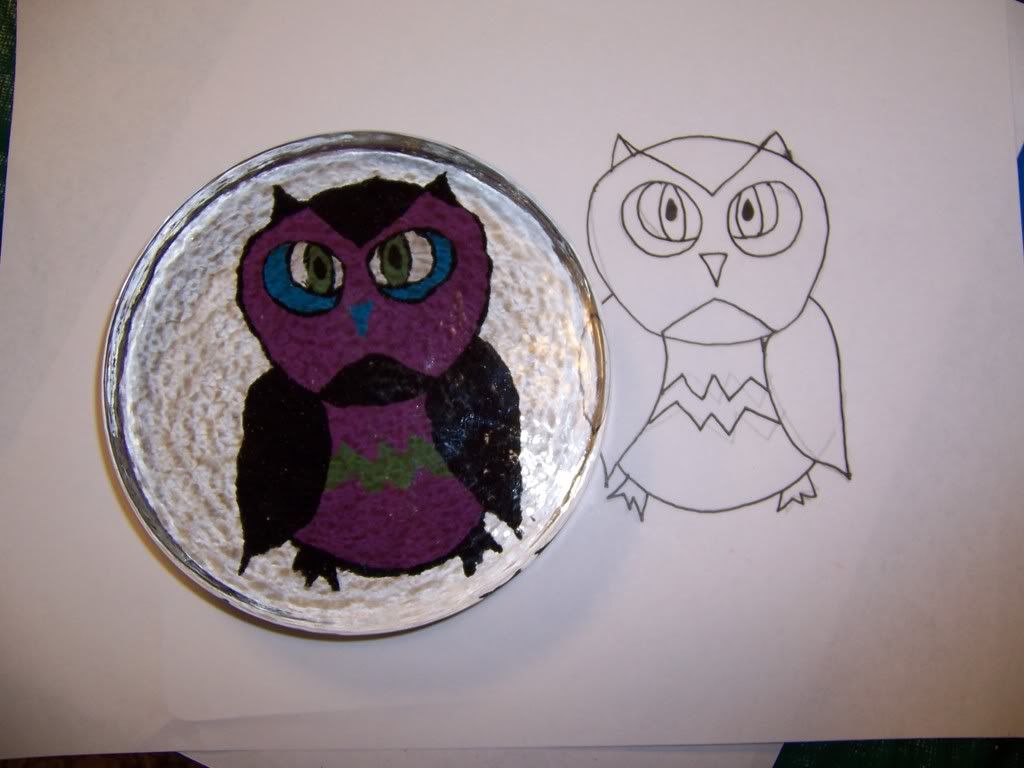 Once it as all dry I brushed Mod Podge on the back, sprinkled with orange glitter and then glued down polka dot paper. I cut some felt, scalloped the edges and glued it to the back. Done! This piece of glass is
jumbo size
about 2" thick and the size of your hand in diameter. Lucky me I found this for $2 on clearance at Michael's.