"At the witching hour hang a bell of gold
around a cat's neck and he'll do what he's told."
This simple black cat hanging was done a piece of thick 6"x6"cardboard and leftover scrapbook papers. After adhering the papers down I dripped some
Dimensional Magic or Diamond Glaze
down the right side of the project. This is a special paint that dries to a clear shiny glass-like finish, but while the paint was wet I generously sprinkled
purple glitter
and let it dry untouched.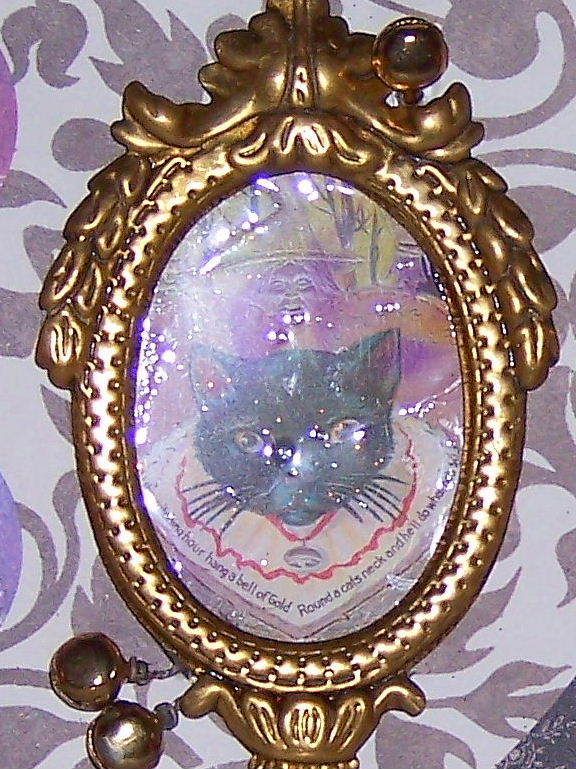 Now for the framed cat. I used the same paint to evenly coat a sheet of thin plastic and

layed

a piece of cling wrap on top of the wet paint to create folds and bubbles
as the paint set. After it set I pulled off the cling wrap and let it dry completely until crystal clear. I cut this and the black cat picture to fit the inside of the metal frame. Glue the pieces to
gether
and then use Pop Dots to attach the frame to the cardboard. Add
gold jingle bells
to the sides of the frame to emphasize the saying in the picture.
Turn the piece over to glue and pleat the
black crepe paper
around the border. Finish the project off with a black rubber spider. I'm thinking of adding a black satin ribbon to the top so I can hang it.