This is probably my favorite Halloween project I did this year. I just love the texture and detail on the lid. Just turned an old photo into
Witchy Hazel
by adding a black paper hat on her head and attaching the photo to the inside of the jar. The handle of the jar was wrapped in purple yarn and finished off with a computer generated "Aunt Hazel" nameplate.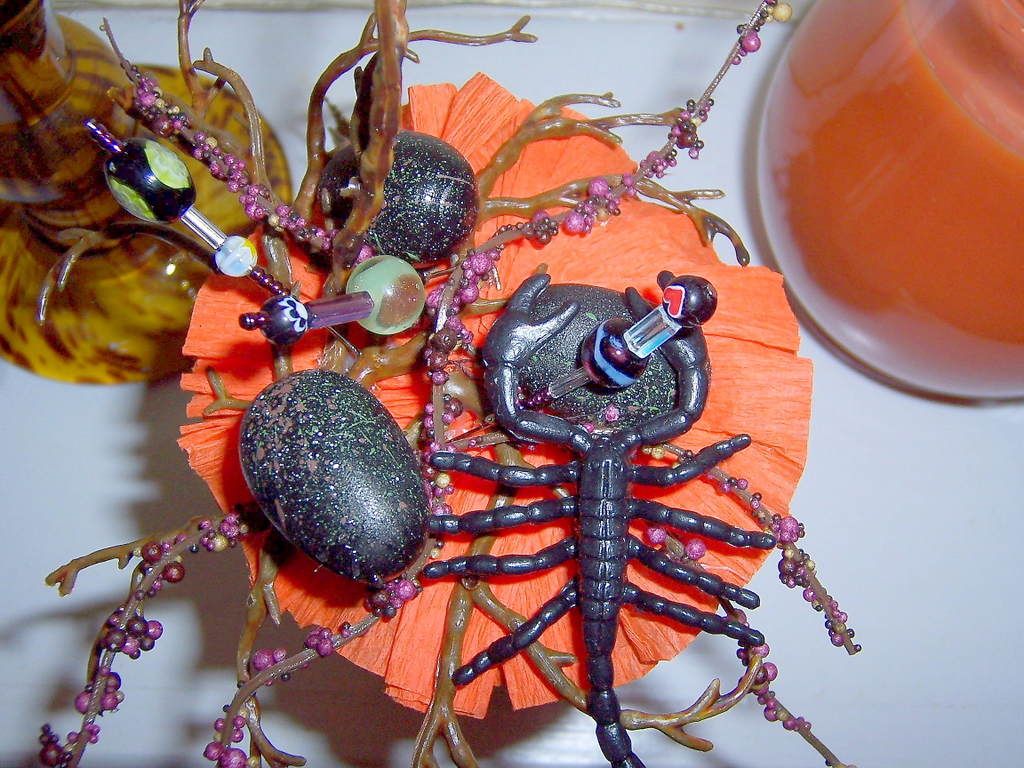 Now for the fun part...the lid. I pleated orange crepe paper with a needle and thread before gluing it down. Twigs cut from a silk flower stem added a branchy look. Now for my
Ghoul Eggs...
I had these plain wood eggs since Easter that I painted with black paint, added flecks with a toothbrush in white, brown and moss green. I think they turned out awesome.
The
poisonous hat pins
are made with head pins from the beading department and beads from my craft stash. I glued and added a crimp bead at the bottom of the pin to hold everything in place. Just glue and arrange all your goodies on the lid and finish off with a rubber scorpion. The lid has so much texture that it can really
creep out your guests!