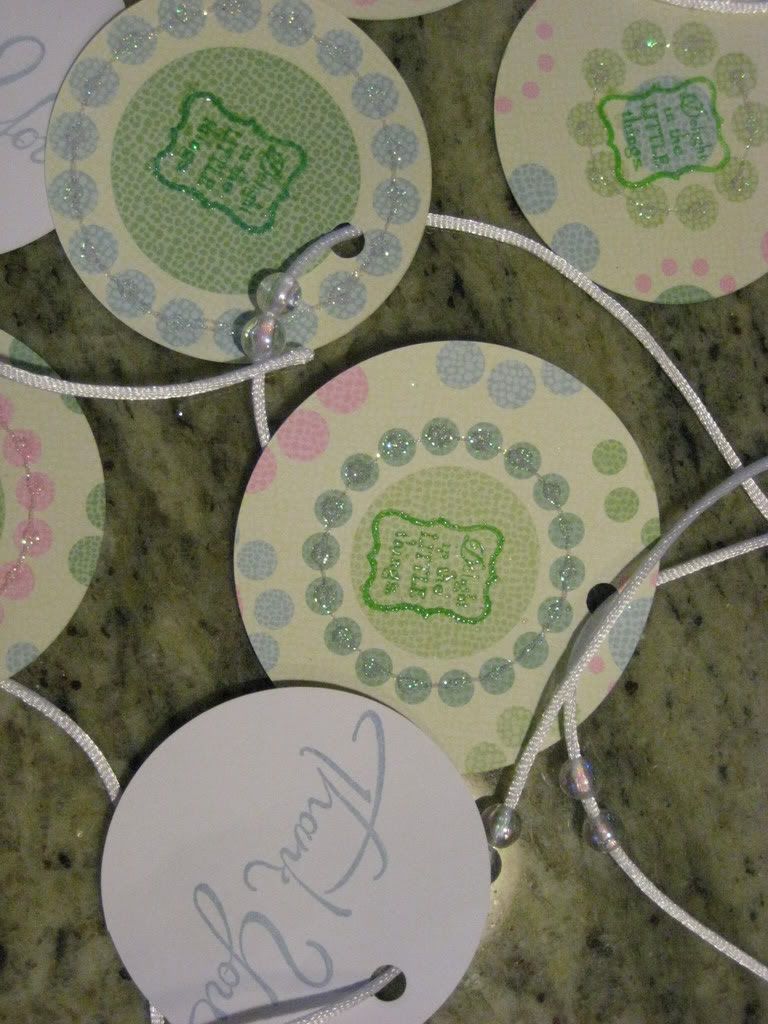 I couldn't sleep one night, so about 3:30 am I got up and assembled some thank you gifts for an upcoming baby shower. I went into my craft room, which I haven't had time to enter since my pregnancy and whipped up these quick
little tags
to attach to the gift bag of goodies for my friends.
So quick and easy, just use a circle cutter on scrapbook paper.
Stamp and emboss
the saying "Delight in the little things" and "Thank you". Then of course add a little glitter. I love the look of circles right now and a circle cutter is a wise investment for making those perfect disks.
So quick, you can create these tags it in a matter of a few minutes!