Well, I only have a few more weeks to go before the little one gets here. In the meantime I wanted to share a special present my friend,
Sandra Evertson,
sent me as a baby gift. It is one of her very cute
Egglettes!
I was so excited when I opened the box and found this little gem sitting there waiting for me.
He looks so perfect in the nursery. You have to checkout Sandra's blog for some very creative ideas and techniques.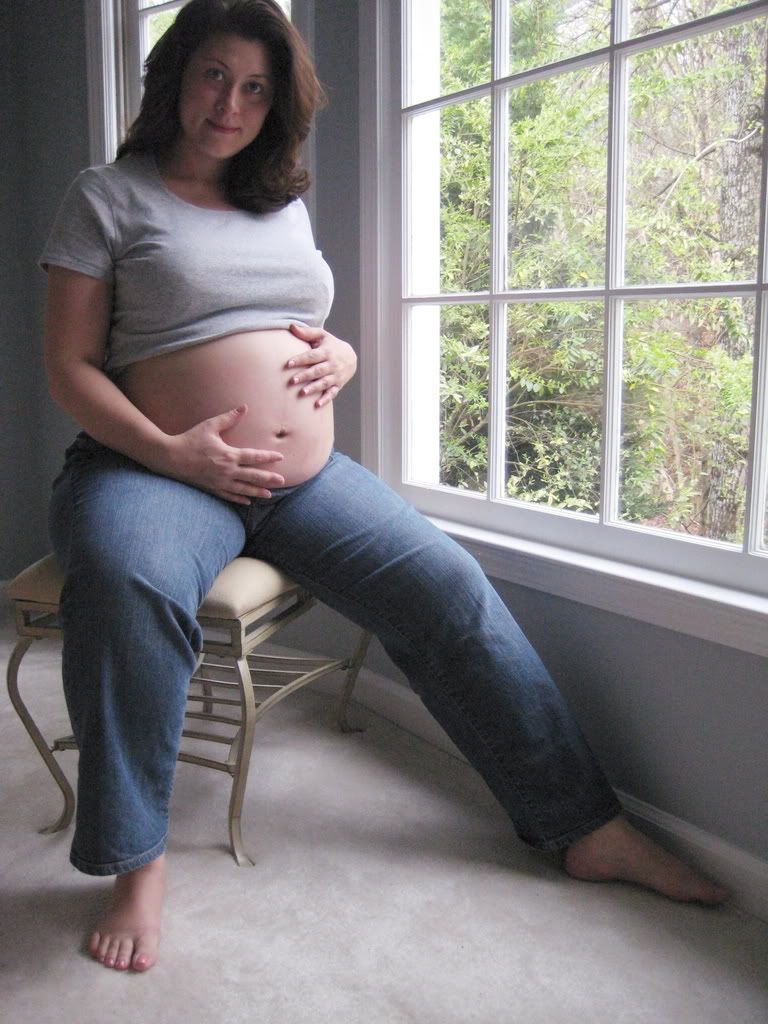 Also here is a self-portrait of me 8 months pregnant. I took these via the timer on my camera last Saturday, so it is pretty accurate. I can't believe the big day is almost here.