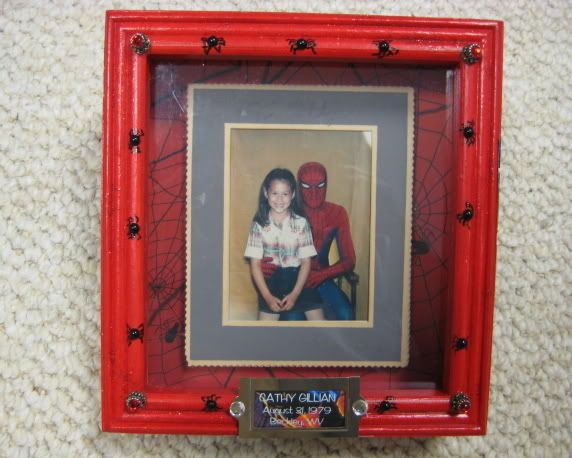 I have my very own autographed picture of me when I was 6 years old taken with
Spiderman

.
You can't see it but it says
"To Cathy from

Spidey

".
This Polaroid was in one of those cheap old silver aluminum frames and as I was hanging some pictures in my craft room, I just had to change out the frame. So I found a
wood shadowbox
and decorated it with
spiderman
papers and images that I found on the
internet
.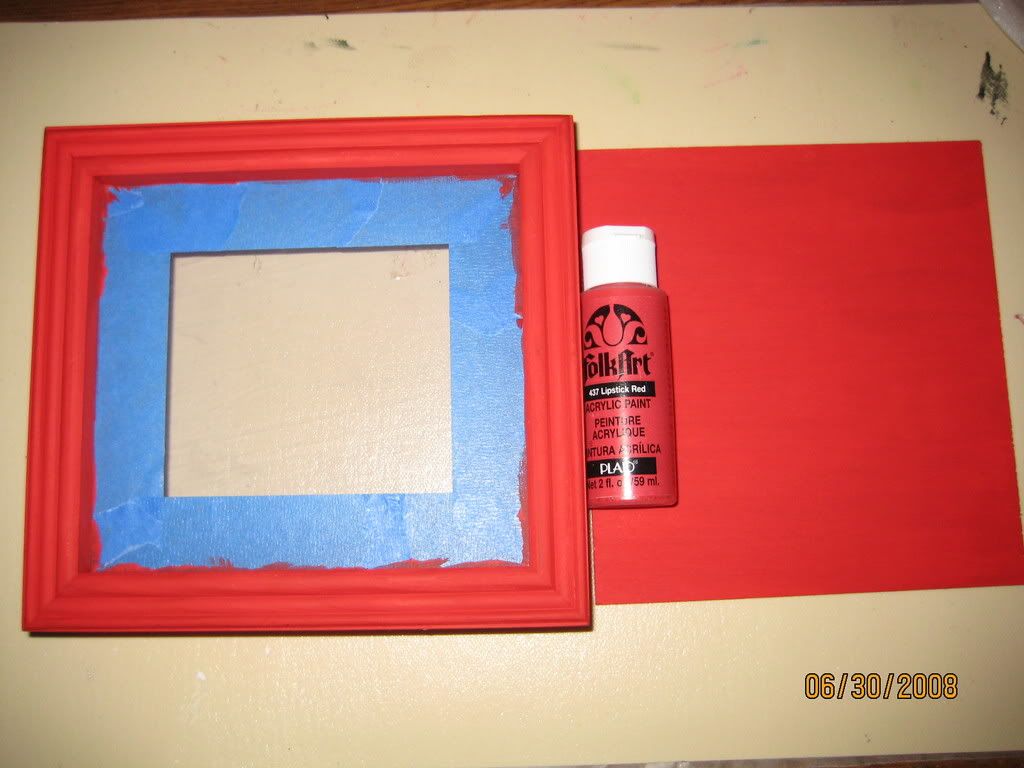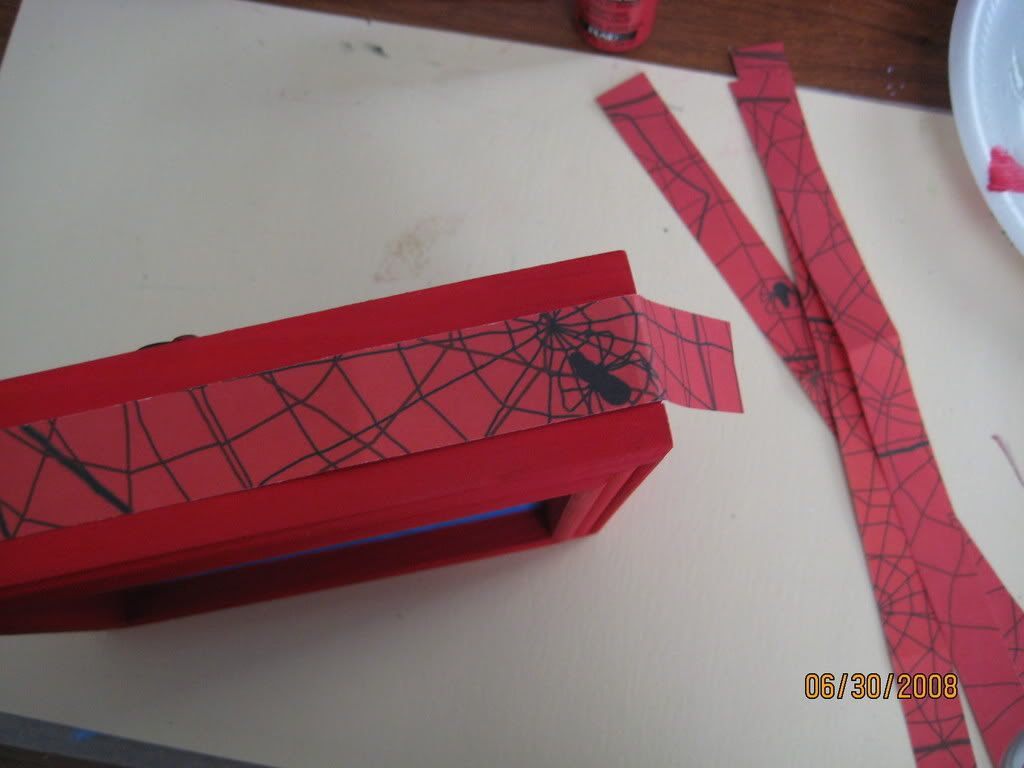 Simply
basecoat
the frame and use painters tape to protect the glass. Cut out your papers and
Mod

Podge
(what else would you use????). I had these black flat back eyes (find them in the goo- goo eye section of a craft store) and glued them around the frame. Use a permanent marker to draw in some legs to look like
tiny spiders
are crawling.
The little gem in the corners are simply spacers from the bead department and a small acrylic rhinestone on top. This little shadowbox is
soooo
much better than that
cheapy
frame it has been in all this time.