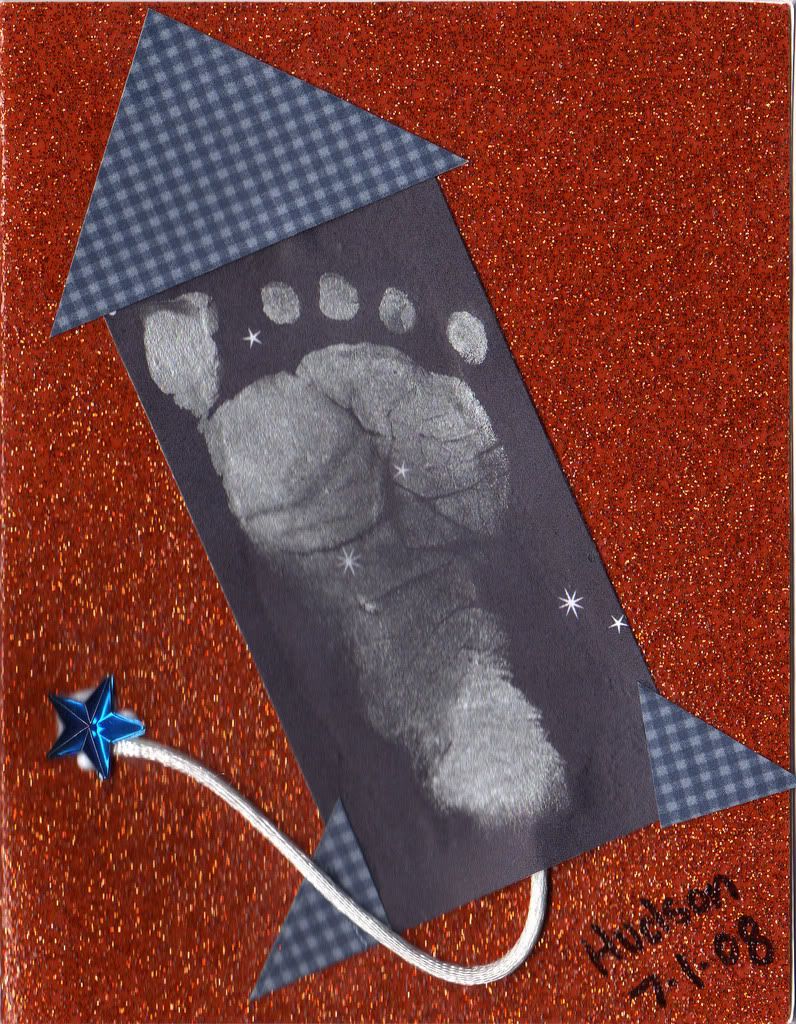 Happy
4th of July
everyone! I'll be doing the typical American way of celebrating this holiday...spending it with family, cooking out, maybe catching some fireworks. Of course, watermelon will fit into this senario somewhere.
I'm continuing my baby print challenge by trying to think of ways to celebrate the holidays or special occasion with Hudson. This
rocket idea
just hit me last night and I couldn't wait until today to try it out. So far everything is with his feet just because I can't quite get his hand to open up for me. You can even see that my glue is still wet under the rhinestone!