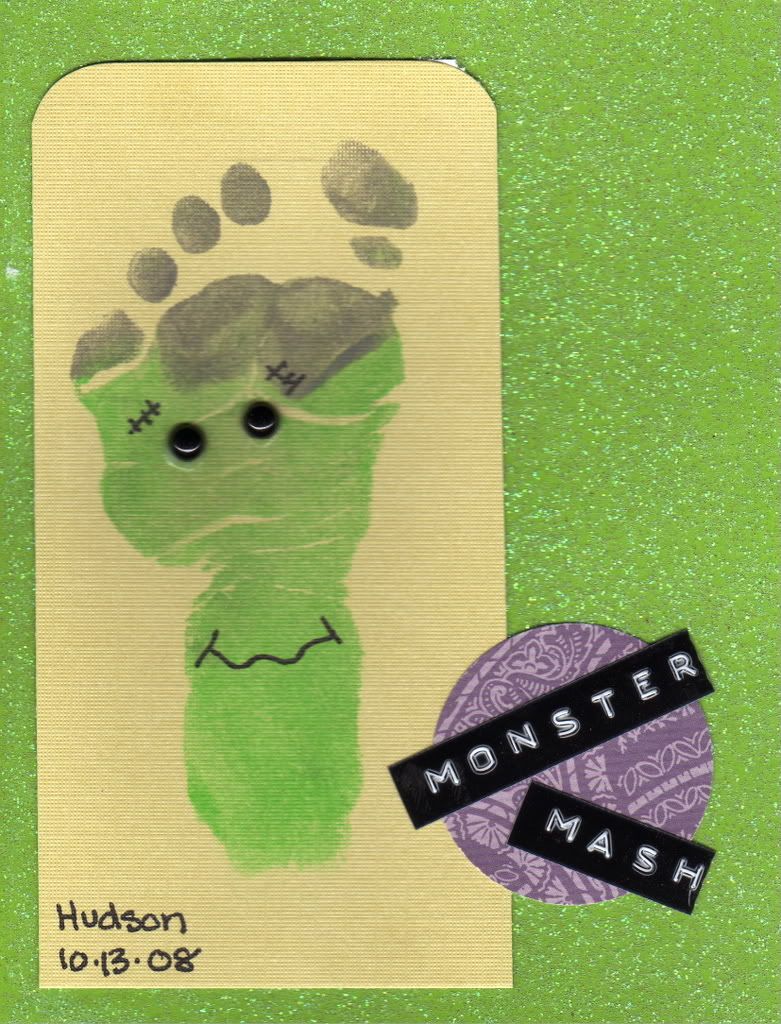 It has been since July that I've had another opportunity to create the next baby footprint idea. It's funny how you plan to do one thing and then it ends up being something else.
I had always planned on creating a ghost, but when I stamped the little foot it didn't impress me. But I could see something else and that was a Frankenstein face. So I wiped off his foot, changed my ink pad colors and here you go. So much cuter!
They eyes are flat back eye beads that you find in the wiggly eye section. I used these same beads to create spiders on my Spiderman shadowbox.