A freind at work shared this cake bite recipe with me. So I whipped out the apron and went to work on a Saturday afternoon.
The inside of the ball contains a crumbled yellow cake mixed with cream cheese frosting. After rolling out the balls and freezing them it was time to dip them into chocolate. It took some time to figure out how to keep them from falling off the sticks!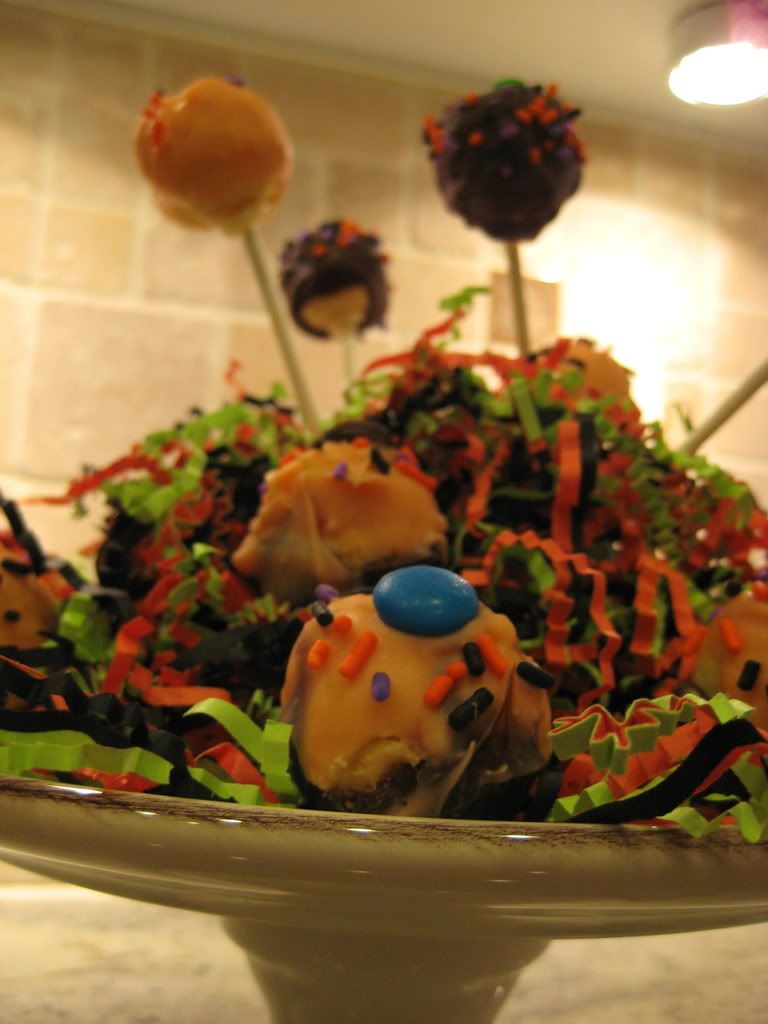 Some bites were made by pouring chocolate into a peanut butter cup candy mold and then squishing a cake ball into it. Freeze it and then dip it into the colored chocolate.
Top everything off with a mini M&M and some sprinkles. These turned out so darn cute! The bites tasted exactly like cookie dough, which you either love or not. I'm not a cookie dough fan, so I need to cut back on the amount of frosting I used with the crumbled cake. The chocolate coating had a nice crunch to it. It was like biting into a bon bon...mmmm....
But again...they are so darn cute that I will play with this to get my technique down.
STAY TUNED! New baby footprint coming for Halloween!