Whip up some quick
Halloween onesies
for your baby! I thought it would be fun to celebrate every Friday in October with a fun outfit and then wear these again the week of Halloween. I know the baby won't notice the difference, but his daycare teachers will get a kick out of it.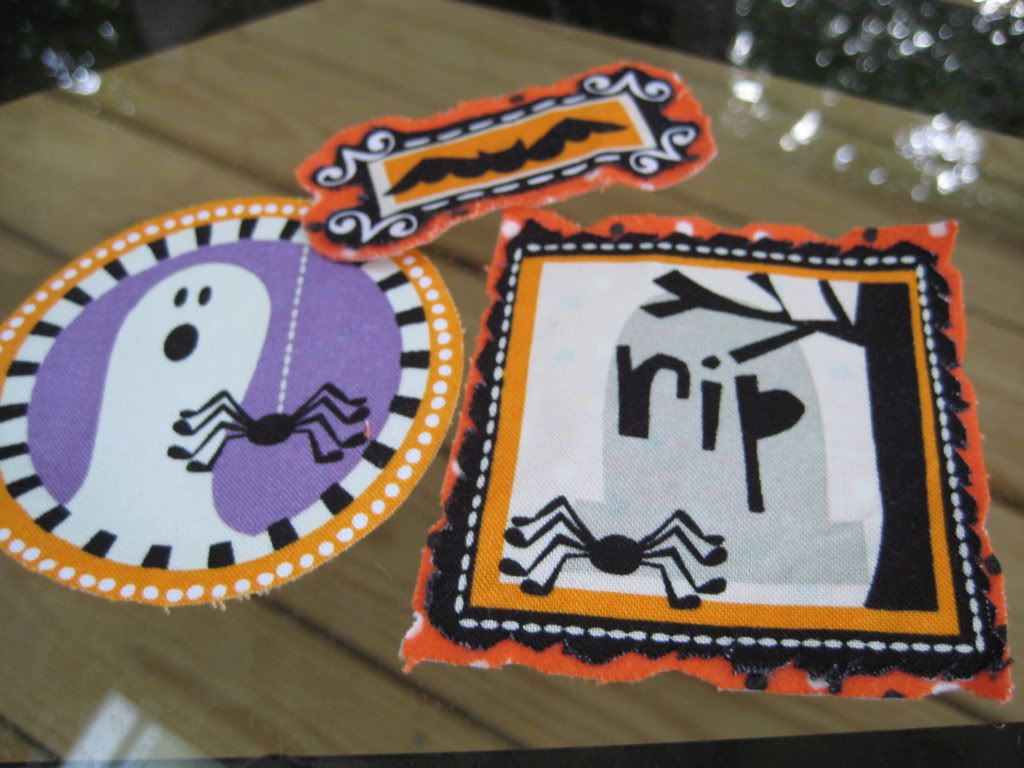 Make your own iron-on appliques by purchasing some
Halloween fabric
on the bolt. Select a fabric that has lots of different images on it, this gets you a pretty good bang for the buck. You don't even need a full yard, often times 1/4" or 3/8" of a yard will give you plenty of images to work with. If I had time I would have sewn a pair of pants with the remnants...but maybe that would be a bit extreme. :)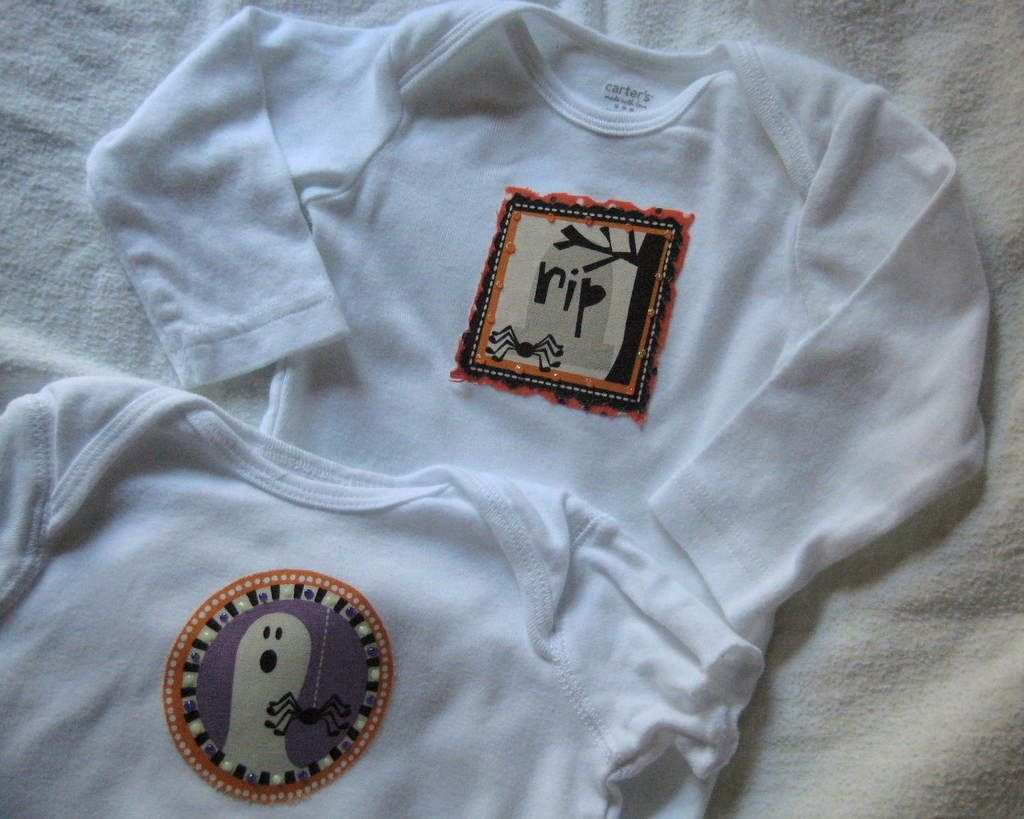 Also buy some
Wonder-Under
iron on material which turns any fabric into an iron-on applique. You can find this in the same section where interfacing is sold on bolts. Follow the manufacturer's instructions for the Wonder-Under. I cut pieces of the iron-on paper and ironed it on in sections according to which fabric deisgns I wanted to use (see below).
Once it is attached to the onesie, I also sewed around the applique for a little more security. Who knows what will happen after it sits in drool all day. Also I wouldn't want it to fall off and then become a choking hazard. Add a touch of
dimensional fabric paint
for some sparkle! I also had some
glow-in-the-dark
dimentional paint that was fun to use.