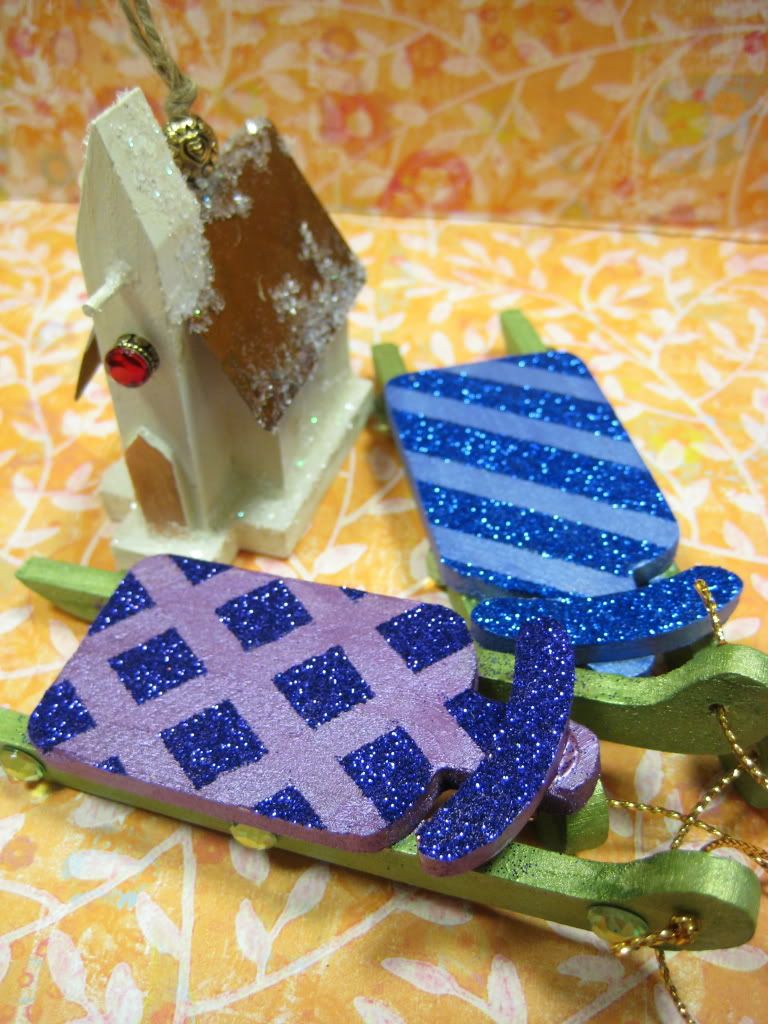 December's Craft Shack was with my family. It has been several years since I had my mom and sister over to spend the night and craft. We got into our pjs and stayed up until midnight making the jolly elves (see my previous post). Then Saturday afternoon we each painted and glittered ornaments.
Mom spent hours painting her church. It must have 4 coats of paint plus 3 coats of glitter! I must say, it turned out to be very happy looking.
Mai Lee painted ornaments for my nephew's Christmas tree. On her church she added teeny tiny rhinestones to create stained glass windows.
Here's how we glittered stripes on the sleds:
Paint and let dry. Use narrow masking tape to make the stripes. Brush on Mod Podge and add glitter. Tap off extra glitter and remove tape right away.