This little fellow just hopped on into our home. He has such a shy little sweetness about him.
This completes Hudson's year of baby prints since birth - my resolution I made over a year ago and I did pretty good in sticking to it. I must say I've had many craft challenges about what to do each time and with each one I've been so thrilled at how it turned out.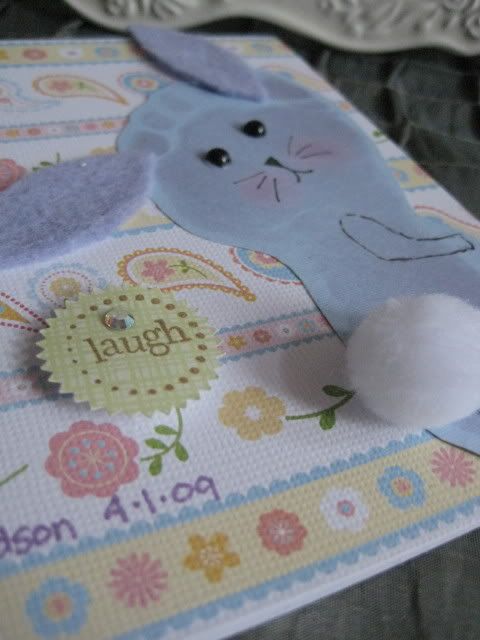 Of course, this will not be the end of my baby print madness as I know some crazy idea that will make me pull out the ink pads and get to stamping...I might have to move up to the next card size to get his footprint to fit.
Stay tuned as my next crafting madness will be Hudson's
First Birthday Party

.
And you know I'll come up with some obsessive craft ideas in the next few weeks to share with you.
BTW: The best glue for working with felt is
"Sobo" adhesive
by Delta. It is sold in the glue aisle at the local craft store. This stuff works great.
Have a Happy Easter!