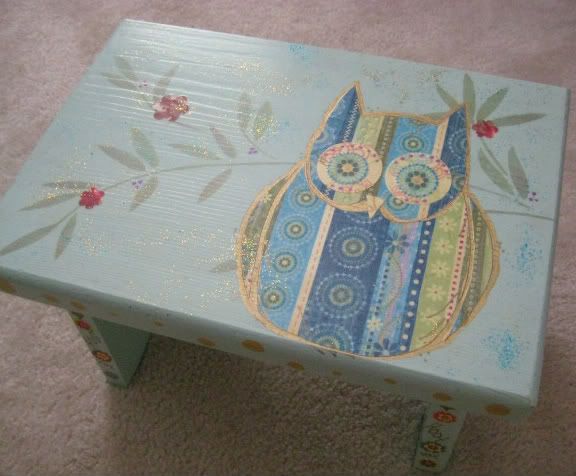 Hudson is actually not quite big enough to use a step stool but I think in a matter of months those little hands will reach the running water.
It has been a long time since I
stenciled
and after getting started it was a quick reminder of what an easy way to get a design down quickly. Really, in a matter of 5 minutes or less I had stenciled the lattice pattern and the vines. Use a
"dry brush" technique
and it dries instantly so you can move to the next step.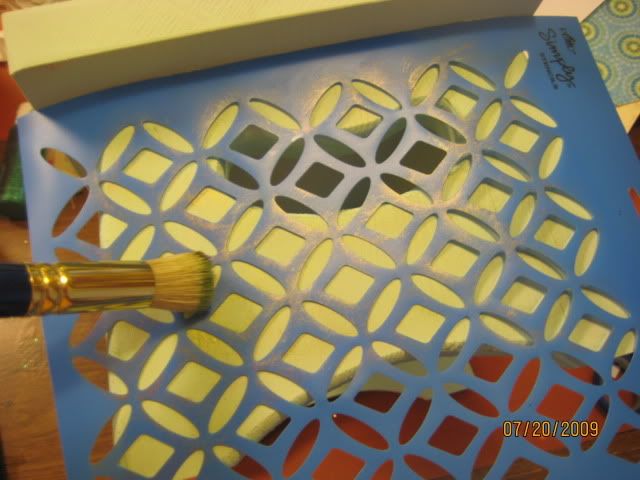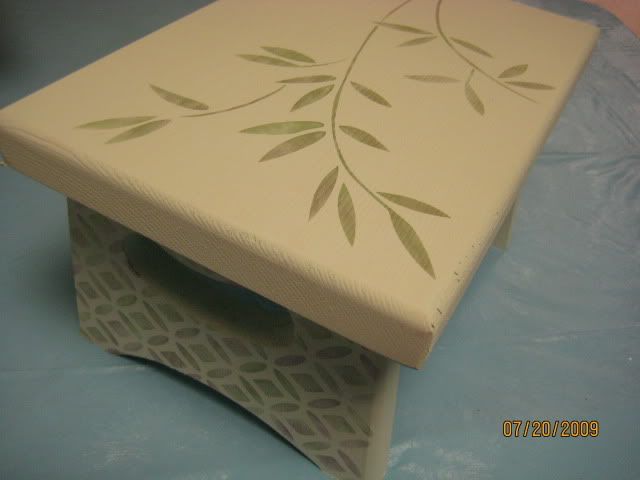 I drew my own owl pattern on scrapbook paper and then punched the flowers and the owl's eyes. Pull out the
Mod
Podge
and get to gluing. I left space between all my owl pieces so that I could go back in and trace and color the areas with a
gold paint pen.
With a gold
pigment ink pad
I stenciled the circles on the edge with a stencil brush. Let it all dry overnight and brush a coat of Mod Podge over the entire stool. Sprinkle a little
glitter
and let dry before brushing another coat of Mod Podge.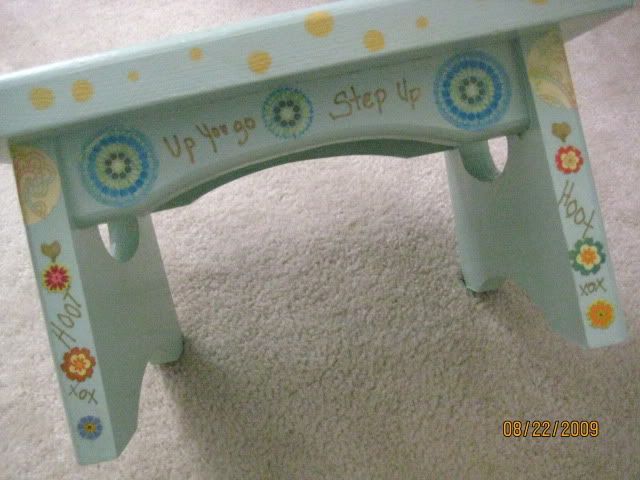 Done. That easy, huh?