Okay as promised I here's my little Prince wearing the "Look Hoo's One"

romper outfit

that I put together and explained in an earlier post. I do have a thing for owls.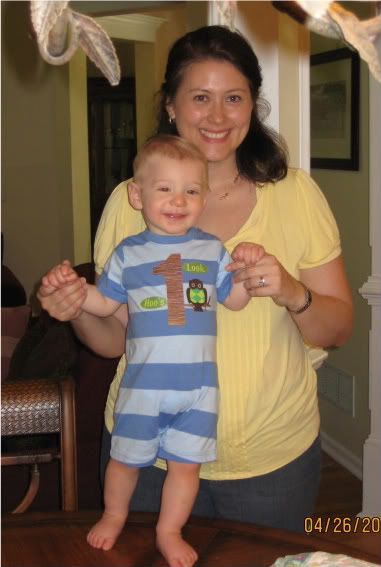 And here's the

matching bib

just before the big cake "smashing" event is about to happen.
I also decided to do

"take home" favors

- chocolate chip cookies for late-night munching. Simply put in a cello bag with a round sticker that I designed on the computer.
Just use the full sheet Avery label stock to printout the design and cut out with a pair of scissors. Then enlist a girlfriend to help stuff and stick. We did have some issues with chocolate on our fingers and trying to not get the labels dirty. Ha ha..