We were at a train show a few months ago and came across this
train car
that was tossed in a for sale box. My heart skipped a beat because the company name on the car was of a company my father worked for many, many years.
As a gift for my father on his
82nd birthday
, I thought it would be great to convert this into a photo holder with some dimensional images of his grandchildren.
I
n order to get the scale correct between the 2 kids, I put them in the back of my husband's truck and took their picture together.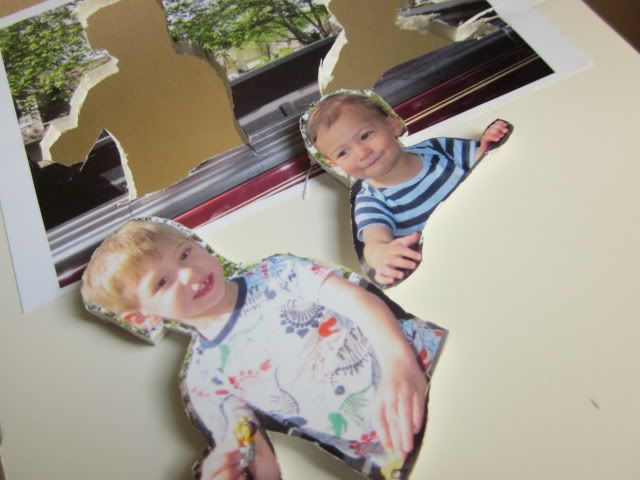 Afterwards I just printed it out on photo paper, then spray mounted it onto white foam core. With a sharp craft knife, I cut around each image as best I could, and used sandpaper to smooth any rough edges. With some glue I adhered it to the inside of the car. I filled the car with some chocolates.