This little Outlaw is on the run and causing such a ruckus along the way! If anyone finds him and returns him to the jailhouse, there will be a huge reward! Who knew that turning 1 would be this hard! I peppered the house with these wanted posters.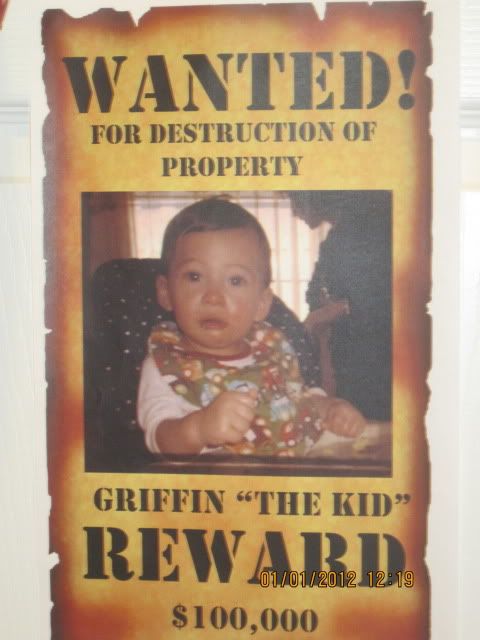 Again I entrusted Publix to do the cupcakes and I embellished with

plastic Sheriff badges

and some gold sugar sprinkles. (One day I AM going to get around to baking my own cupcakes!) The badges came from Hobby Lobby and they turned out great!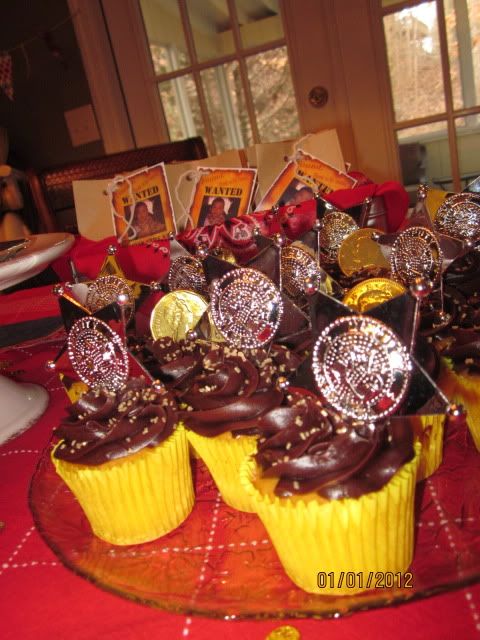 Obviously the little birthday Outlaw was hungry and did some generous digging into the cake. Not a bad job. By the way....I did bake this little tasty treat myself.
Here's the invitation to the party.
By the way, you cannot keep a hat on a 1 year old. I took a million pictures and there is only about 4 that doesn't have my hand in the shot or the hat off his head.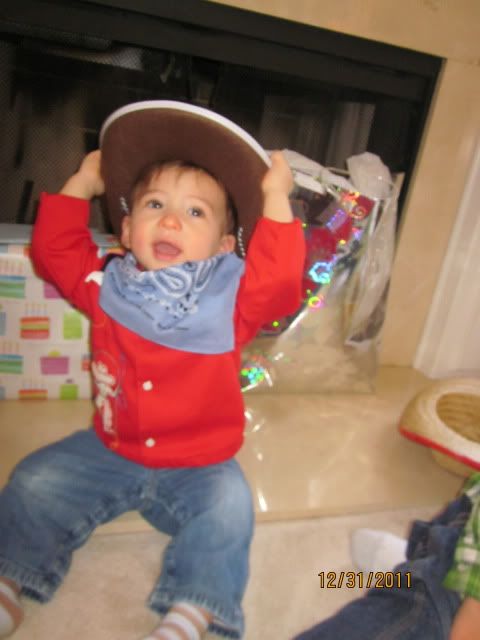 Since all adult family members were at the party, I put together little Reward Favor Sacks filled with Hershey's Gold Nuggets and Beef Jerky.