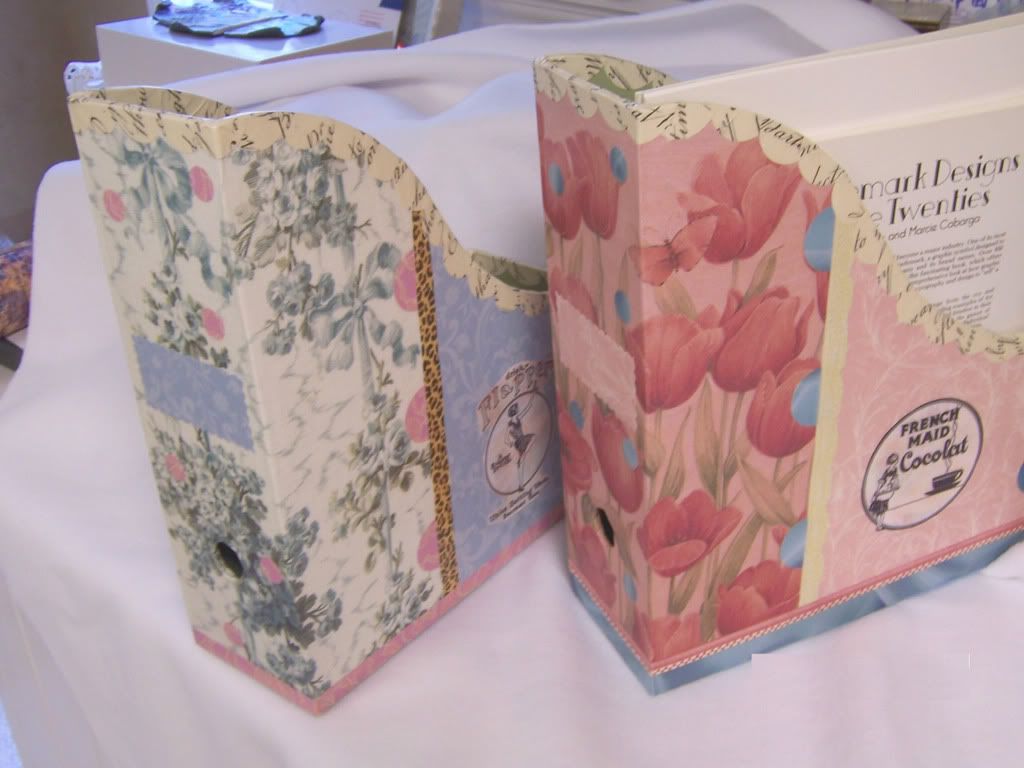 Continuing on with my obsession with decoupage and paper I found these unfinished wood magazine holders at IKEA to keep all sorts of magazine tear sheets, references and inspirations. So with lovely pink and blue papers, a splash of "leopard print", AND in keeping with my love of the "Polka Dot" I glued until my heart was content.
I basecoated the wood and then decoupaged scrapbook papers on the outside. Then I used my large circle punch to make the "dots" that I glued around the edges. These now ended up too pretty to hide away on my bookcase!
The weekend is coming up soon and I'm so excited to be able to babysit my 6 month-old nephew on Saturday. He's a cutie! I don't know what we'll do yet, maybe we'll craft together!