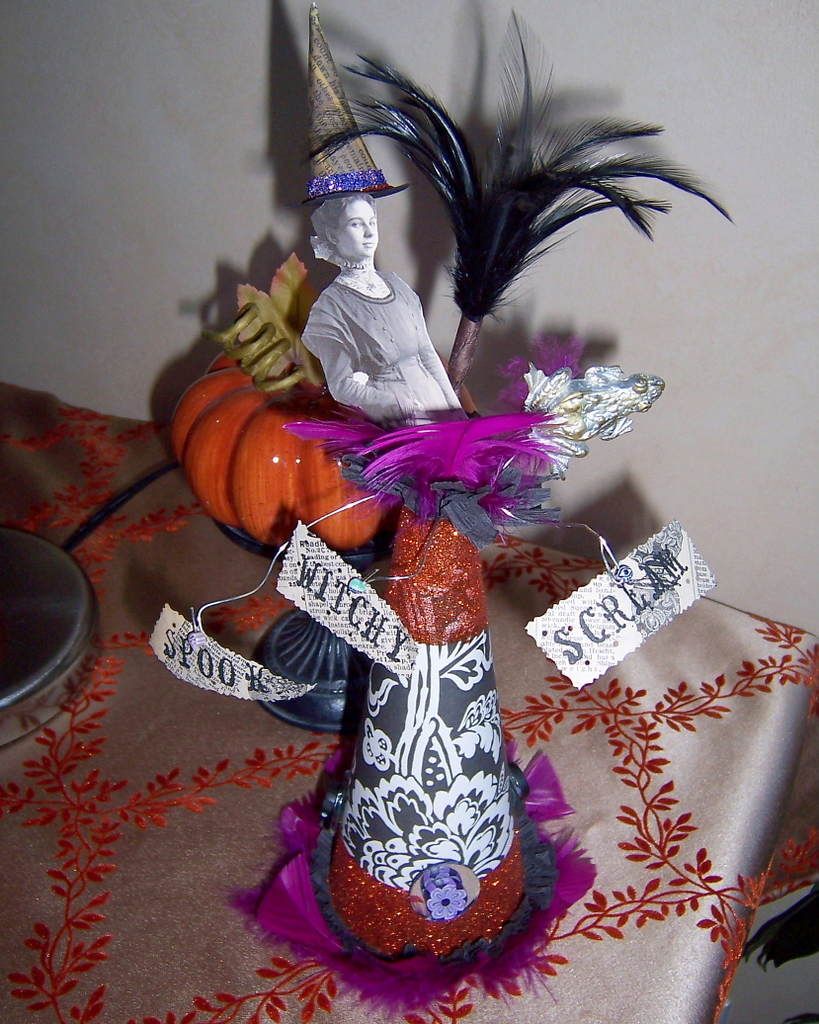 The weather is changing with the Fall tingle in the air. I would love it if the weather was like this all the time. It's making me excited about cooking chili and baking pumpkin bread!
Here's a little witchy project for you. The base is a sturdy paper cone that I wrapped with scrapbook paper and glittered. I threw together some crepe paper, feathers, toad charm and old photo to complete my little
Od
e to Halloween.
I just love it.
I also love making up little tales for my art to draw freinds into my little wonderous, make-believe world. So here it goes.
"My great-great-great cousin Matilda was a mysterious beauty and a natural when it came to casting spells. Her loyal clients sought out her magical remedies made from the freshly plucked feathers of her exotic bird collection. With one sip you could wash away the hysteria of the day."